By Dana Sutcliffe – 1851 staff
So it's finally that one week in March you've been waiting for, spring break! You find yourself being able to breathe again after the chaos of midterms and that stress headache that's been bothering you since Monday is gone. Life is looking up but there's still one thing on your mind…you're stuck at home for break. Although it's a bummer, staying local for the week isn't the end of the world and it just means you have more time to save up for that next big adventure. Spring breaking at home can be fun if you make the best of it and with these 5 simple ideas, you'll be on your way to enjoying the week just as much as your friends in Cancun…well almost as much!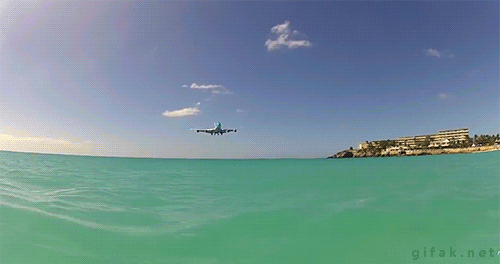 Photo courtesy of GIPHY.com
Redecorate your bedroom ~ While your room at school is comfy and cozy, your at-home bedroom might be lacking. Mix it up by taking the extra time this week to clean your space and rearrange your furniture, giving the room a new feel. With springtime weather right around the corner, it's always a good idea to purge your closet and donate anything that doesn't fit anymore. It'll leave you feeling good about your new set-up and the donation to charity that didn't take much effort at all.
Dedicate yourself to fitness ~ For one week (and one week only if you choose), completely commit yourself to exercising and eating healthy. Whether it's a goal that you haven't quite gotten a grip on or something new that you've always wondered about, choose to be healthy for the week. Who knows, you might find your newest passion.
TLC ~ Everyone needs a little "me time", especially after the chaos that second semester brings on campus. Treat yourself to a face mask, a bath, or even just a good book on the couch to de-stress. Go to CVS to find a cucumber cooling face mask that will eliminate any redness/puffiness for a rejuvenated face. After freshening your skin and relaxing, no one will ever suspect the stress you just endured from midterms.
Mini road trip ~ Who says spring break has to be all about long distance flights and spending copious amounts of hard earned money? Grab your best friends, your dog or your mom and drive anywhere that makes you feel happy. Head to the beach or to that new brunch spot that opened up a few towns over. Getting outside of your normal bubble will feel like a breath of fresh air and you can make your own little adventure out of it. What's not to like about that?
Catch up on homework ~ At first glance this one seems a little out there. The only thing most college students want to catch up on over break is some much needed sleep. But hear me out, getting ahead of the assignments due after break will help you feel less stressed and you won't be run down trying to complete a laundry list of to-do's later on. Find a cute coffee shop with a cozy chair and settle in – it'll be liberating when you can relax back at school while everyone else rushes to finish their papers.